As a Predictive Index® Select Partner, my consulting practice focuses on talent optimization.
Here is the framework of talent optimization: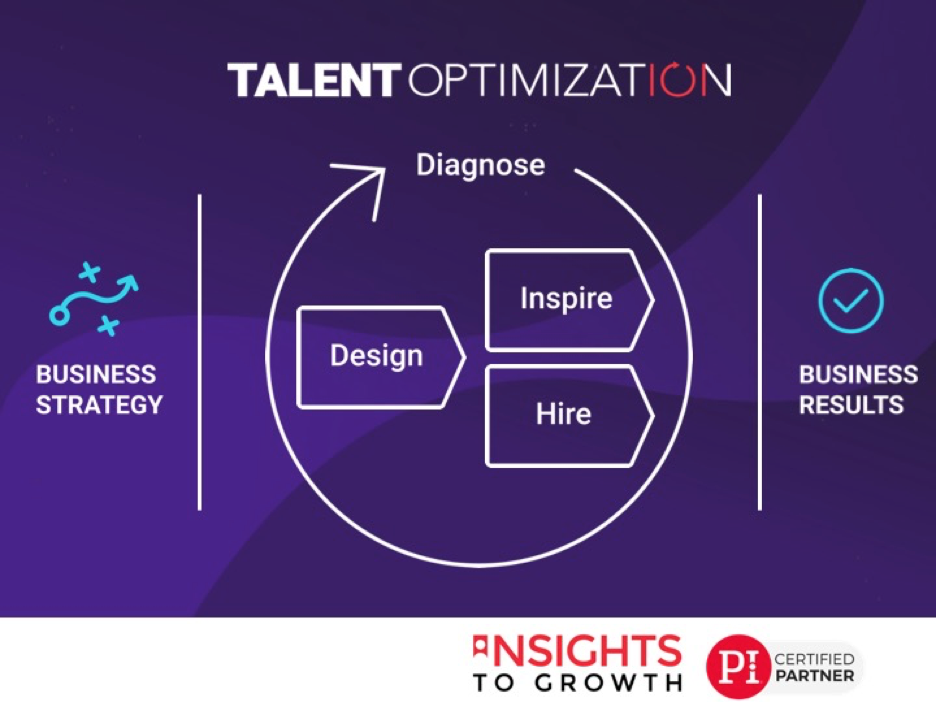 On the left, we have business strategy, which companies spend a lot of time defining.
On the right, we have business results, which are usually in the form of top line revenues and bottom-line, after-tax profits. These are different for non-profit organizations.
In the middle, we have everything that is delivered by your people, which is dictated by hiring the best, inspiring them for greatness, and designing the structure they operate in. As we are doing all of this work, we need to diagnose our people, which entails checking in to ensure that what we are doing is actually producing results and that our people are aligned with our efforts. Ultimately, we diagnose our people to measure employee engagement.
Now that we've covered the framework for talent optimization. I have some questions to pose.
Is your people strategy as robust as your business strategy?
If not, then how confident are you that your organization will be able to deliver the desired results?
Recommended Reading: If you would like to know more about talent optimization, please visit www.talentoptimization.org and get involved with the community. There is certification available to become a talent optimization Certified Leader, or Consultant.
I'd enjoy hearing your approach to talent optimization in the comments below. If you would like to discuss talent optimization, please get in touch.