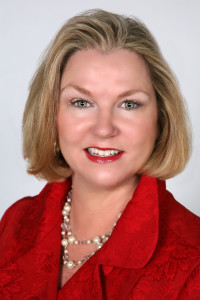 "KK" Karen Kennedy
With a 20-year career built on "business revolutions and evolutions," Karen Kennedy has a proven track record of designing world-class, high-functioning teams that deliver results for companies of all sizes (ranging from $5M to $110B) including Hewlett Packard, Dun & Bradstreet and BrightView (a KKR Portfolio Company).
Karen's entrepreneurial spirit surfaced early in life, she started her first business at the age of 13. Karen's love of technology and innovation lead her to a successful career as a C-Suite Executive in Fortune 100 companies where she held personal quotas of $58 million and team quotas up to $6.2 billion.
Karen's secret to success is attributed to her hiring methodologies, pragmatic business planning, and dedication to developing employee-centric company cultures.  Across her career, Karen has been directly responsible for hiring, training, leading and managing over 10,000 individuals.
Karen Christianson
Karen Christianson is a people whisperer, with an extreme passion for helping companies run at optimal levels and achieve their goals.
Karen knows understanding ones' strengths and characteristics and working/ managing to these, increases employee engagement, productivity, and decreases turnover. Ultimately increasing a company's bottom line.
Karen has over 20 years' experience within sales management, business development and marketing. Achieving International recognition for making sure companies have the top talent in their seats. Karen has lived throughout the United States and regardless of the size of the company she has come across the commonality that rings loud and clear is "retaining that talent is imperative to the success of a company."
Karen is bringing her vast experience to Insights to Growth with educating companies how to play in the sandbox, achieve goals through team work, how to utilize the amazing talent they have and keep it.
Whether you face challenges in sales, operations, or the cohesiveness of your leadership team, working with KK & Karen will give you the Insights to Growth you need to make an effective, powerful business transformation.
Click here to learn more about our team's Professional Experience and Education.